In this article, you will learn how to refer a patient to a provider inside your Teledentix network and also to an outside provider.
In Teledentix, you have the ability to search for and refer patients to providers in your enterprise, Teledentix network, as well as non-affiliated providers.
In order to refer a patient:
Select "Patients" from the vertical dashboard list on the left side of the page.
Select "All Patients" from the drop-down list.
Within the "Patients" page, search for the desired patient.
Click the corresponding "Options" button beneath the "Action" column.
In the "Options" drop down list, select "Refer to Provider." When selected, a pop-up window will open.
In the pop-up you are able to search in your network or enterprise for a provider by name or email and refer the patient. You are also able to refer to an outside provider with their email address.
After selecting the appropriate provider, a new pop-up window will open.
In the confirmation pop-up window, you are able to review the details of the referral as well as add any additional materials (medical records, forms, dental charting, etc.) related to the referral.
After reviewing, select the "Refer" button at the bottom of the pop-up to confirm and send the referral.

Please Note: The referred patient will receive an email notification of the referral.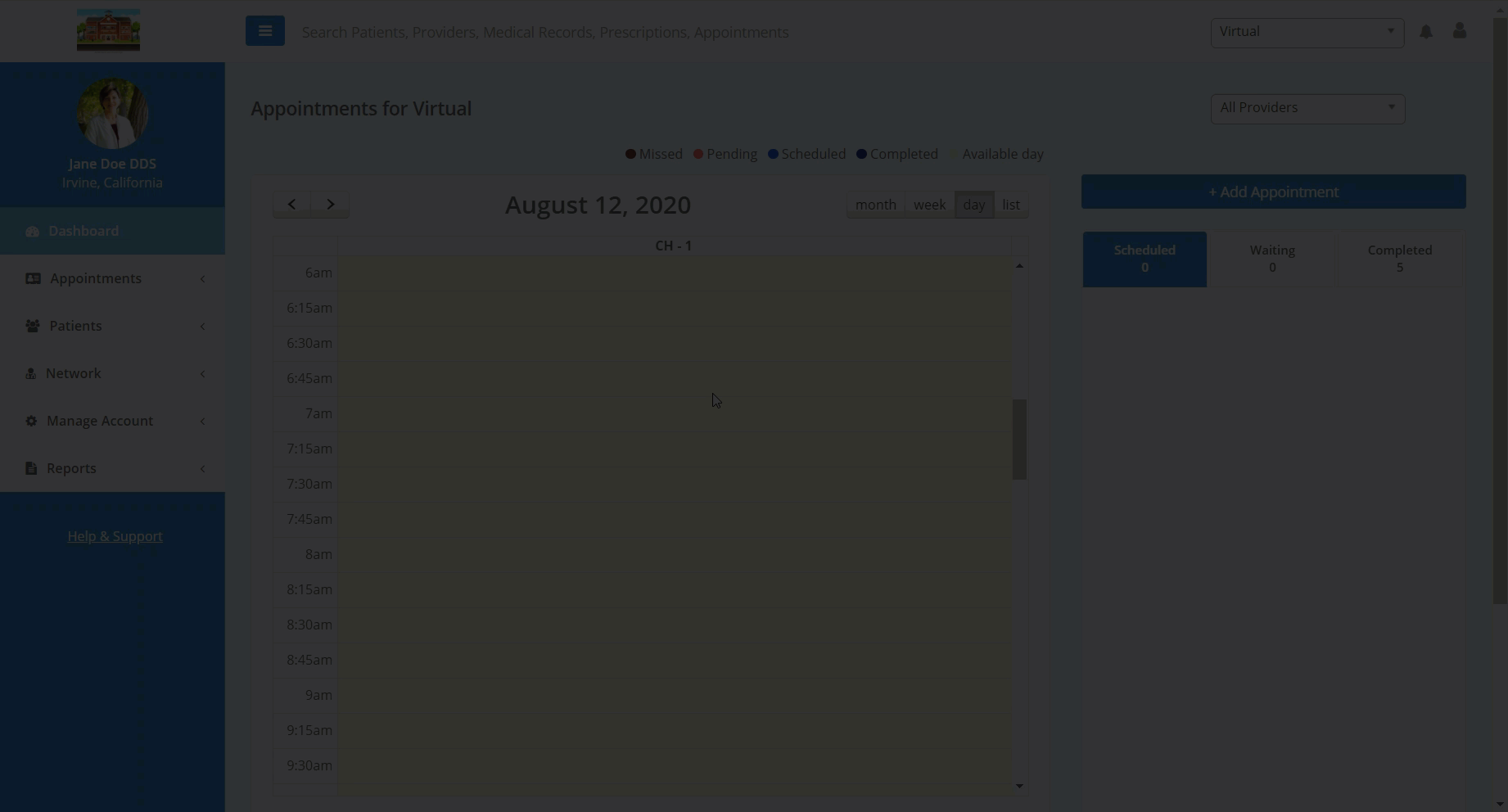 Receiving a Patient Referral
Referring to a Provider In Your Network
When you refer a patient to a provider that is registered with Teledentix and in your network, they will receive a notification of the referral and can find the referral information in their "Referred Patients" page.
Referring to an Outside Provider
When you refer a patient to a provider that is not registered with Teledentix, the referral will trigger an email notification to that provider notifying them of the referral and inviting them to join Teledentix.
After joining Teledentix, the new provider will be able to see the patient's referral in their "Referred Patients" page.
Referred Provider Email Notification: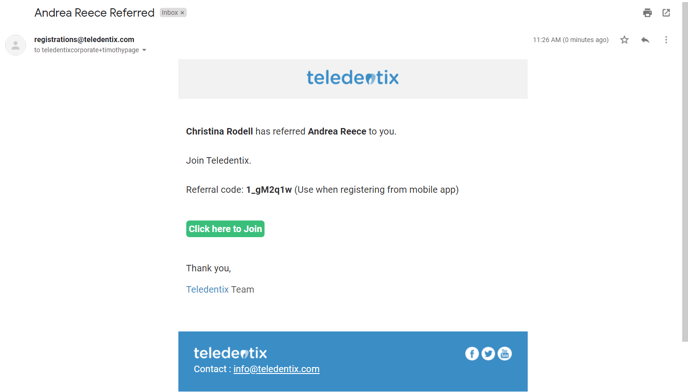 When the referred provider clicks through the "Click here to Join" button, they will be prompted to enter their information and register for Teledentix.
Referred Provider Registration Page: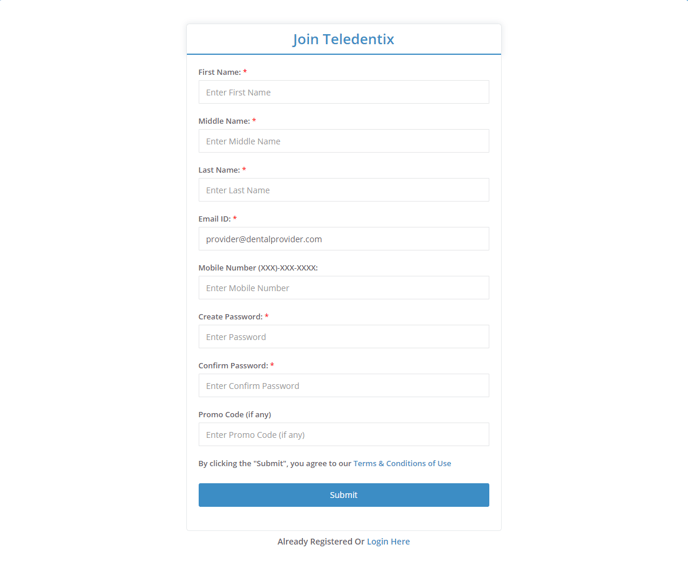 Note: The provider registration page will auto-populate the referred providers email address field.