Welcome to the patient experience of using Teledentix without an Online Scheduler for patient appointment booking.
---
Appointment Notifications
After an appointment is booked, patients will receive a confirmation email to their inbox with the appointment details, a link to join on the web, and a link to join on the app for mobile.

Patients will also receive an appointment reminder email one hour before the appointment time.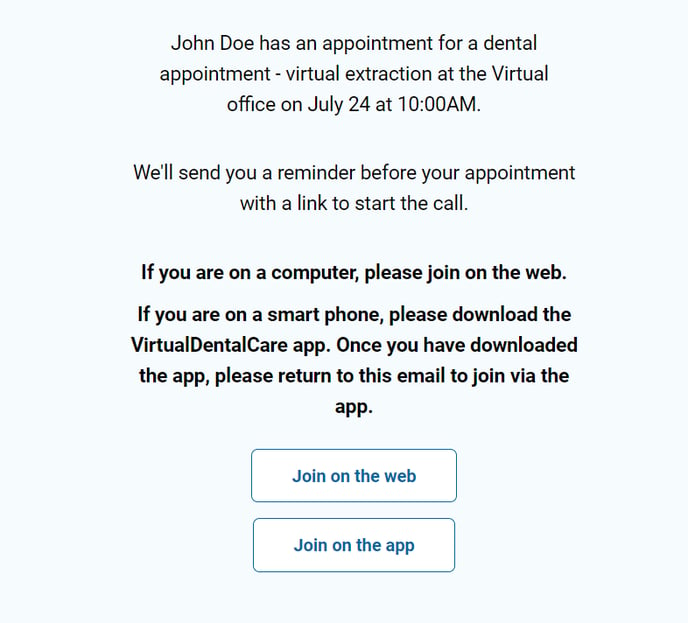 ---
Launching a Video Conference
Patients can launch a video conference appointment by clicking through one of the links ("Join on the web" or "Join on the app").

If joining on the web, a new window will appear and patients will need to click "Join" at the bottom of the screen.
They may also need to adjust their camera and microphone permissions. To learn more about launching a video conference, see Launch a Video Conference or Troubleshooting a Video Call.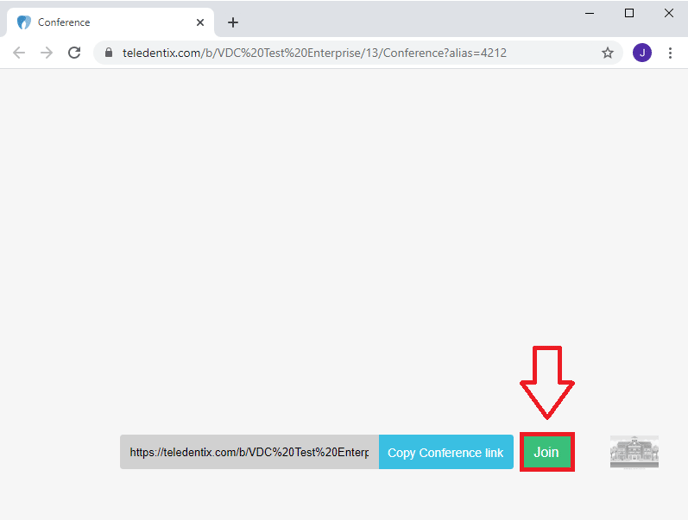 ---
If you have any further questions, please feel free to submit a help ticket. Thank you!