Welcome to the patient experience using Teledentix with an Online Scheduler.
---
Booking An Appointment
After accessing your Online Scheduler micro-site, patients are able to book appointments by clicking through the "Book Now" button.
In the Online Scheduler micro-site, patients are able to choose from available appointment types, times, and providers. After selecting a time, patients will be required to confirm their contact details to finish booking.
Patient forms are required either before or after booking depending on the selection made for the Online Scheduler.
If enabled, patients are able to access the patient portal and video call features after booking an appointment or after registering and signing in. If the patient portal is not enabled, patients will be able to join the video conference from an email appointment notification.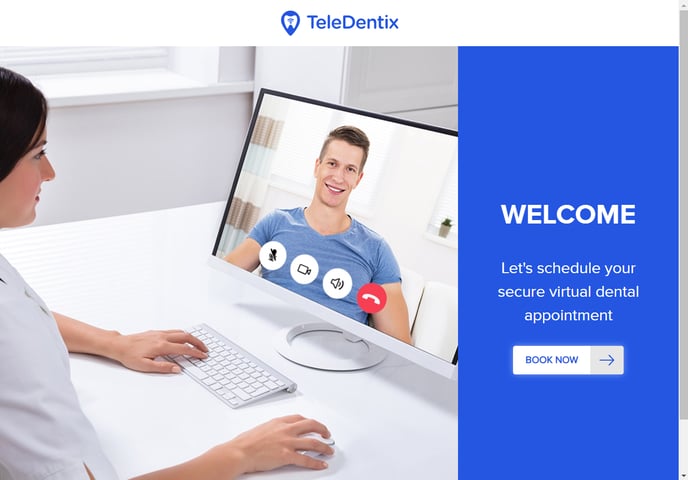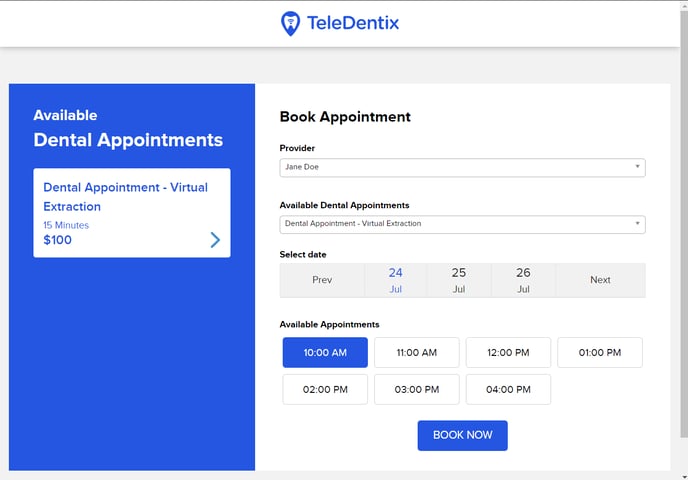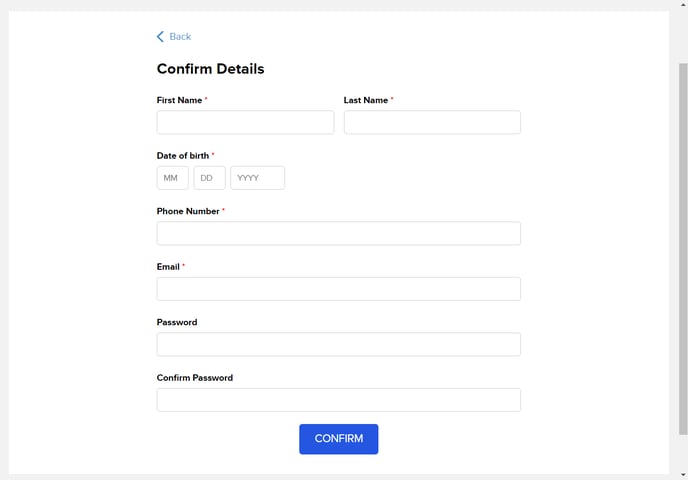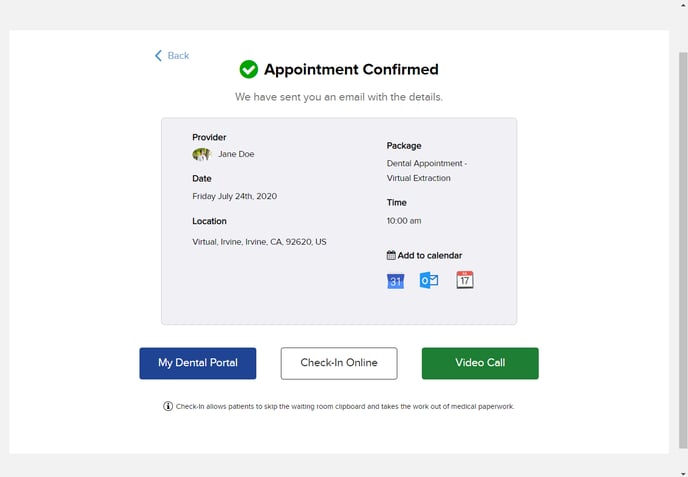 ---
Launching a Video
In order to initiate a video call from the patient account on the patient portal:
From the patient portal landing page, click the video icon located next to the provider's name. A new window will appear.

You can also find this icon in the same place in the details page for an appointment.

In the new window, click the "Join" button to join the conference and begin the video call. The patient may need to update their camera and microphone access. For more information, see Launch a Video Conference.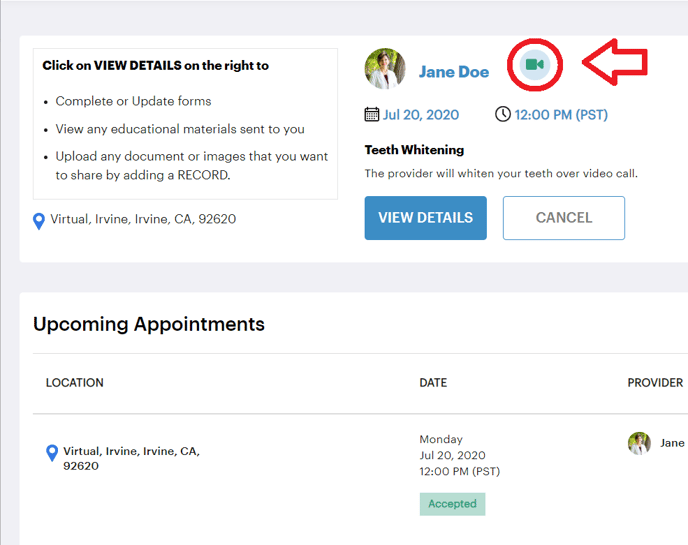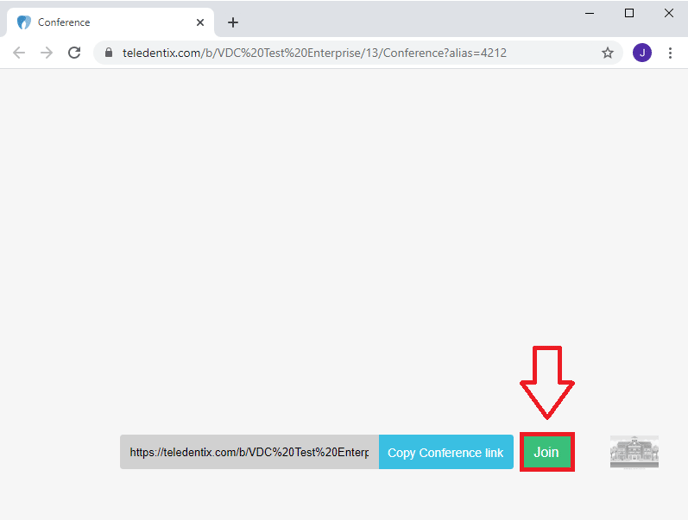 ---
Forms
Patients are also able to update and submit forms in the patient portal after booking an appointment. To do so, click into the appointment details in the patient portal and select the "Forms" tab.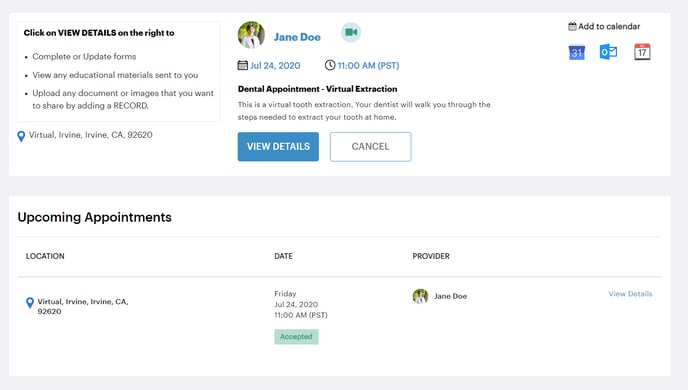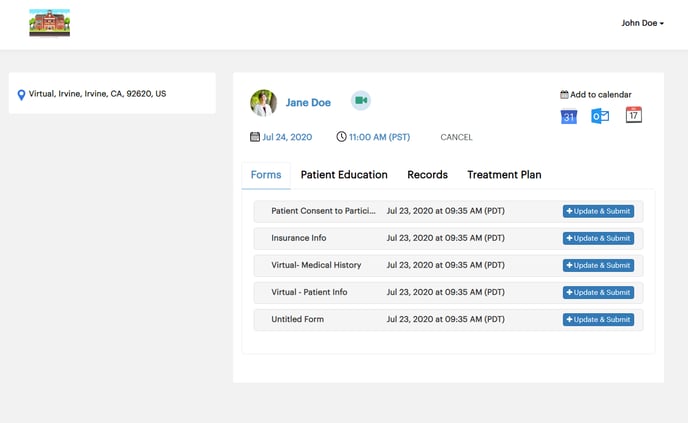 ---
Cancelling an Appointment
In order to cancel an appointment in the patient portal:
On the patient portal landing page underneath the provider and appointment information in center screen, click the "Cancel" button to cancel the upcoming appointment. A slide out will appear from the right side of the screen.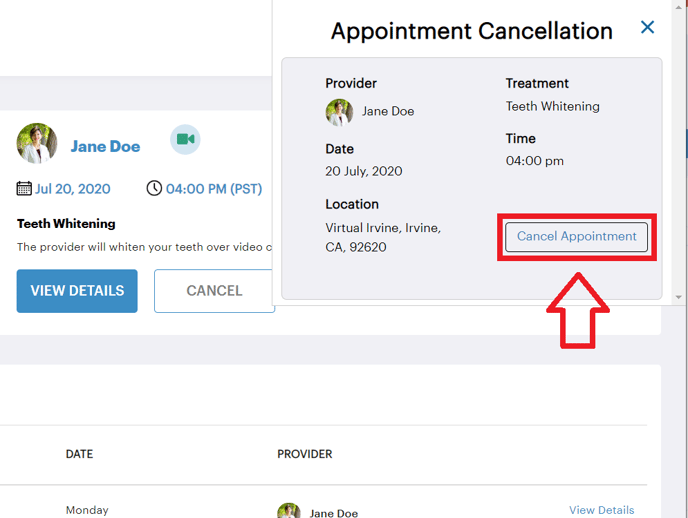 ---
If you have any further questions, please feel free to submit a help ticket. Thank you!